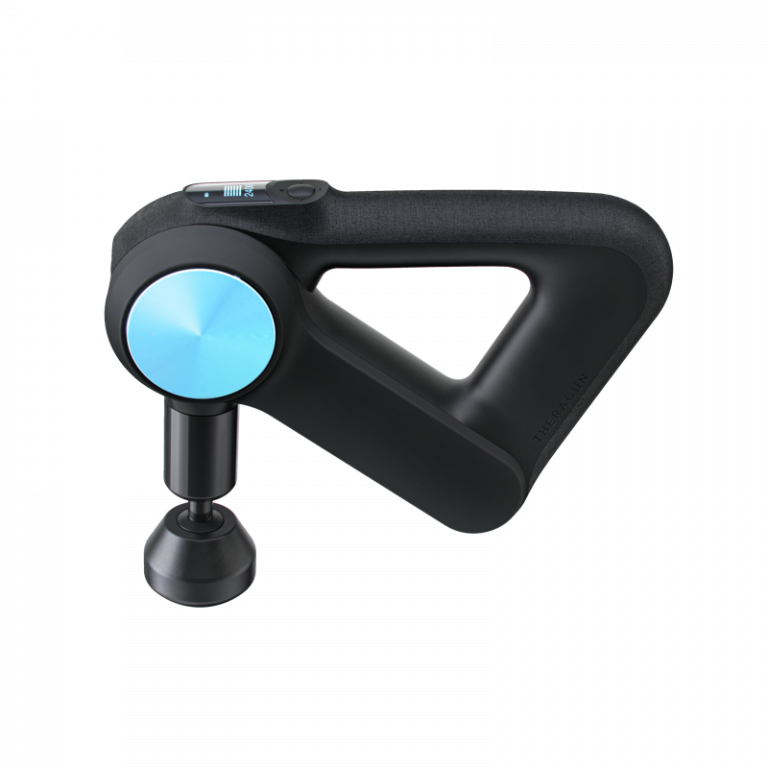 Description:
Theragun PRO™ Powerful, quiet, and commercial-grade. The professional smart percussive therapy device in a league of its own.
The most powerful commercial-grade percussive therapy device with the features pros know and trust. Our top-of-the-line deep muscle treatment is more personalized than ever, thanks to our guided app experiences, which help to reduce muscle soreness, improve mobility, and increase relaxation. The Theragun PRO with continuous battery life, rotating arm, and an industry-leading 2-year warranty, is the most advanced recovery tool of choice for both professionals and everyday people.
Unrivaled Power. Remarkably Quiet™. Proprietary brushless and commercial-grade motor with QuietForce Technology™ delivers renowned Theragun power, while being quieter than ever.
Bluetooth Enabled Smart Percussive Therapy™ The Therabody app connects seamlessly via Bluetooth to deliver customized wellness routines pulled from your activity data. Our app will guide you through each wellness routine, showing you all the unexpected ways our device can help enhance your life.
HIGHLIGHTS
Proprietary brushless commercial-grade motor with QuietForce Technology​(R)
Smart Percussive Therap​y​™ ​​with Bluetooth connectivity
3 built-in app-guided preset routines
OLED screen
Customizable speed range (1750-2400 PPMs)
Force meter
Adjustable arm for full-body reach
Delivers up to 60lbs of no-stall force
Wireless charging enabled
2 swappable lithium-ion batteries for continuous run-time (150 minutes each)
Theragun Triangle ergonomic handle design
Industry-leading 2-year warranty
*Product information listed here from manufacturer website
Getting You Back in the Game of Life™
3112 COOKE WAY
OKC, OK 73179
ABOUT AGILITY MEDICAL GROUP
Our desire is to provide the best in class grouping of non-operative orthopedic rehab products to our physicians and their patients in order to quickly get them back into their game of life.