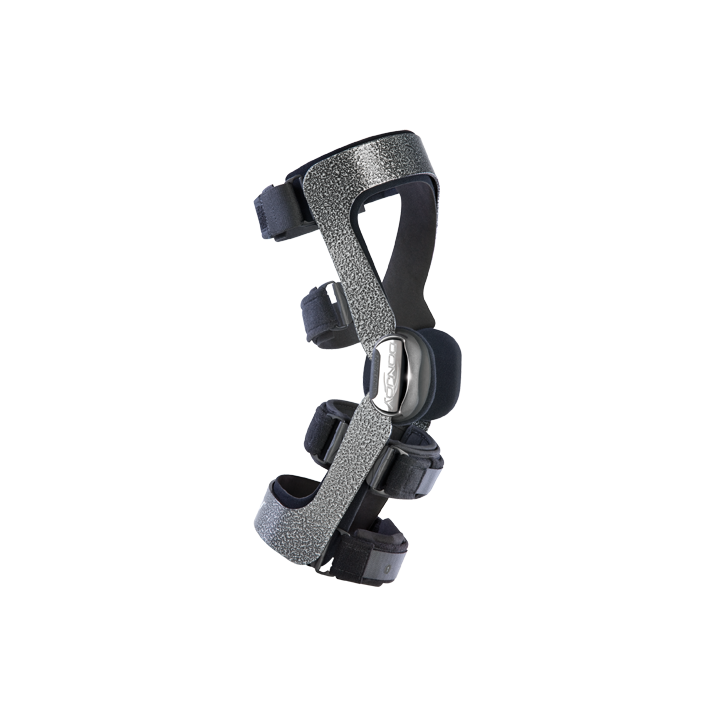 The new Armor FourcePoint delivers an indestructible shield of proven protection and uncompromised strength giving athletes the confidence to go all out, guaranteed. Indestructible Protection! Athletes involved with contact and extreme sports demand a knee brace that provides uncompromised strength with a shield of injury protection allowing them to go all out. The NEW Armor FourcePoint fits their profile. The steel reinforced hinge plate delivers additional strength while the low profile FourcePoint hinge and internally mounted straps promotes bilateral use that won't impede performance. Armor FourcePoint provides healthcare professionals the strongest prefabricated solution to protect athletes who dare to challenge their own boundaries. Ideal applications include:
Patient Activity Level, Contact / extreme sports
Highly active lifestyles
Backed by DonJoy's Knee Guarantee Program™, an industry first for prefabricated bracing (FourcePoint version only)
1-year warranty on frame and hinges
Clinically-proven 4-Points-of-Leverage System™
Swooping thigh cuff for inner thigh clearance and bilateral brace use
Strong aircraft grade aluminum frame (0.125″ thick)
Patented clinically-proven FourcePoint hinge technology
ACL, PCL, or Combined Instability (CI) strap configurations
*Product information listed here from manufacturer website.