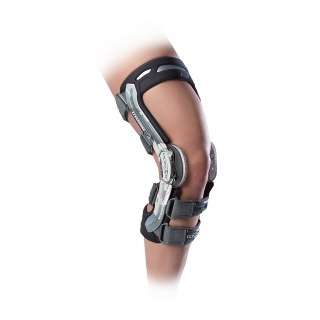 CONFIDENCE STARTS WITH ONE NUMBER
Uncompromised engineering delivers the world's first titanium brace striking the perfect balance of weight, strength and profile.
Uncompromised engineering helps deliver the WORLD'S FIRST TITANIUM BRACE striking a balance of weight, strength and profile.
ACCELERATED COMFORT
Cushioning cells help absorb shock, while aiding stability and proper fit.
ENVIRONMENTAL PROTECTION
Anti-microbial coating helps neutralize odor while helping to increase comfort and soft goods longevity.
FREEDOM TO PERFORM
Aerodynamic integration of liners helps reduce overall profile which which aids in facilitating comfort, speed and cadence.
*Product information listed here from manufacturer website.